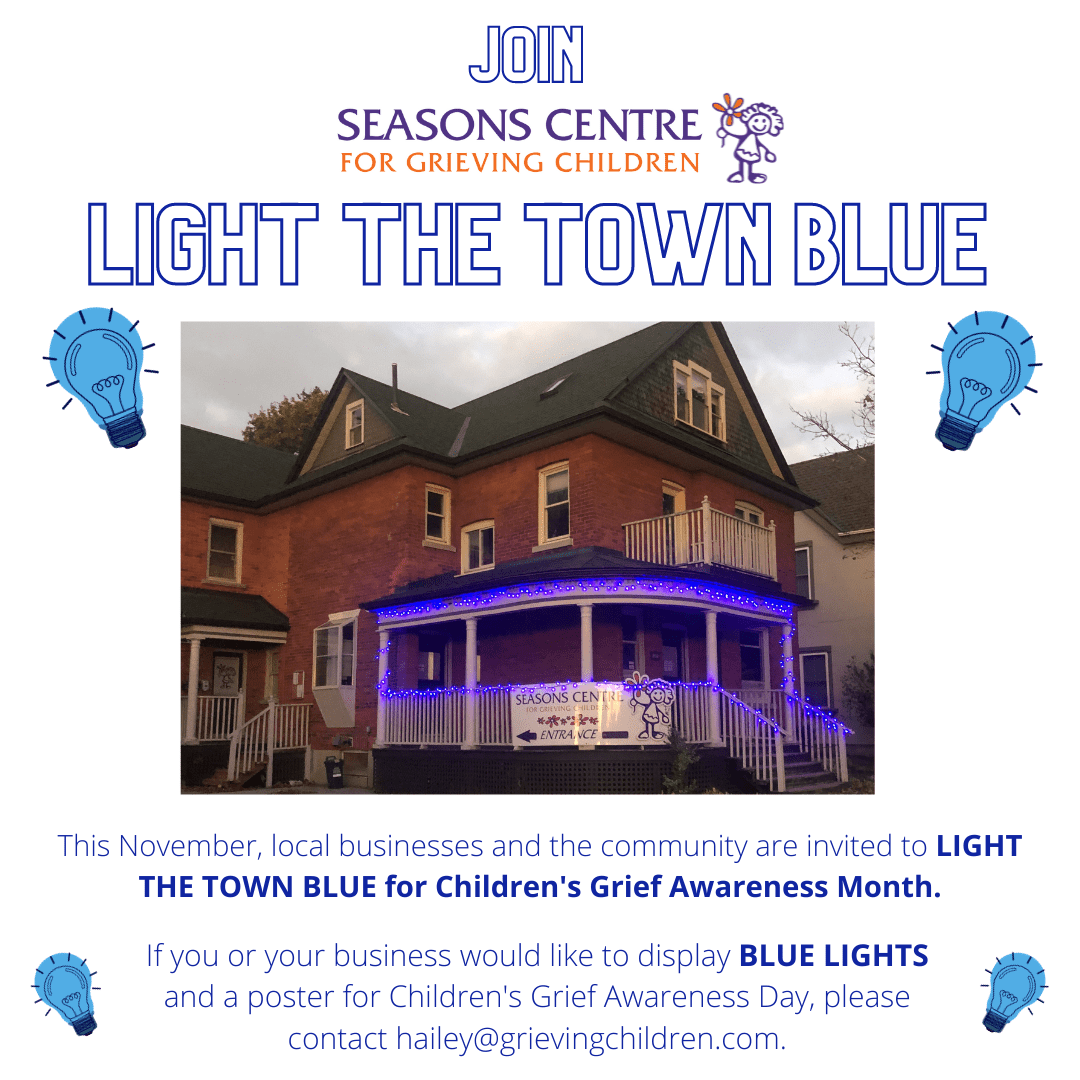 November is Children's Grief Awareness Month. This month raises awareness about the needs of grieving children, teens, and their families. The Light the Town Blue movement is an initiative to symbolize children's grief and demonstrate care for grieving children by lighting establishments throughout the community with blue lights. Join Season's Centre in lighting the town blue and showing children and families who are grieving that we are here for them.
To participate in the Light the Town Blue movement, you can hang up blue lights in your organization and display the poster (click here to download the poster) during Children's Grief Awareness Month.
By sponsoring one or more children with a financial contribution, your organization will receive a Light the Town Blue lawn sign, a cheque presentation, and be featured in social media and e-newsletter stories. You will also have the opportunity to tour the facility and receive a charitable tax receipt.
The cost to support one child for a year of peer support sessions at Seasons Centre is $1600. Your contribution will help ensure that no child grieves alone and provide much-needed support to grieving children and youth.
This is an exciting opportunity to show your support for grieving children and youth while also receiving recognition for your contribution. If you have any questions or would like to confirm your participation, please contact Hailey Pride at [email protected] or call 705-721-KIDS ext. 301 by October 15th, 2023.
Let's come together and light the town blue to make a difference in the lives of grieving children and youth during Children's Grief Awareness Month!