NEW: Donate Cryptocurrency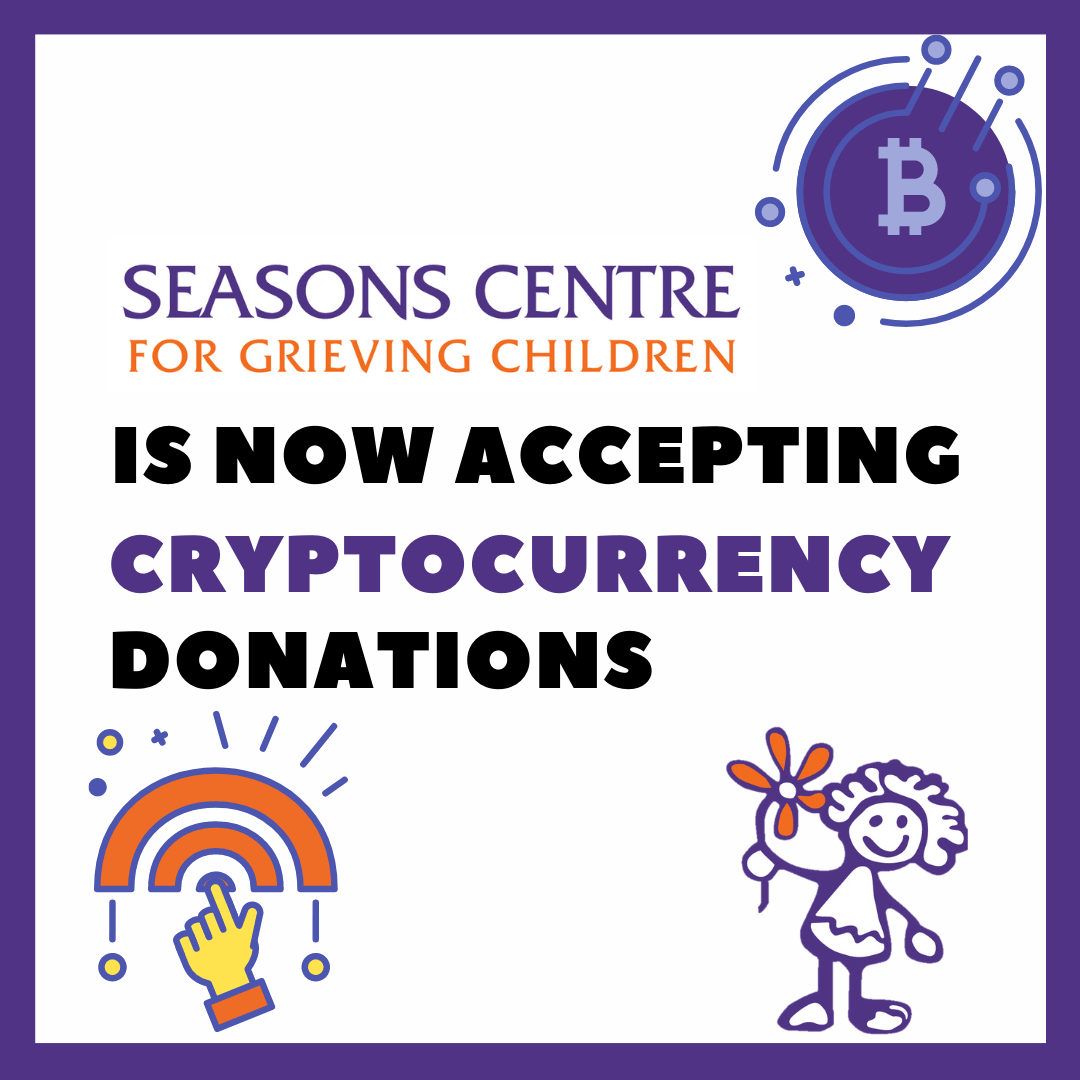 You can make a meaningful difference with a cryptocurrency donation to Seasons Centre for Grieving Children. Donate your bitcoin or ether in just moments with one easy transaction through CanadaHelps.
Click here to donate your cryptocurrency: https://www.canadahelps.org/en/cryptocurrency/77539/donate
Fill in the simple cryptocurrency donation form. Indicate the type and amount of cryptocurrency you wish to donate, and provide some personal information so we can process your donation and issue you a tax receipt.
It's quick, easy, and secure. We'll sell your crypto quickly and provide you with a tax receipt for the fair market value. Plus, buy carbon credits that are registered to offset the carbon emissions from the transaction.