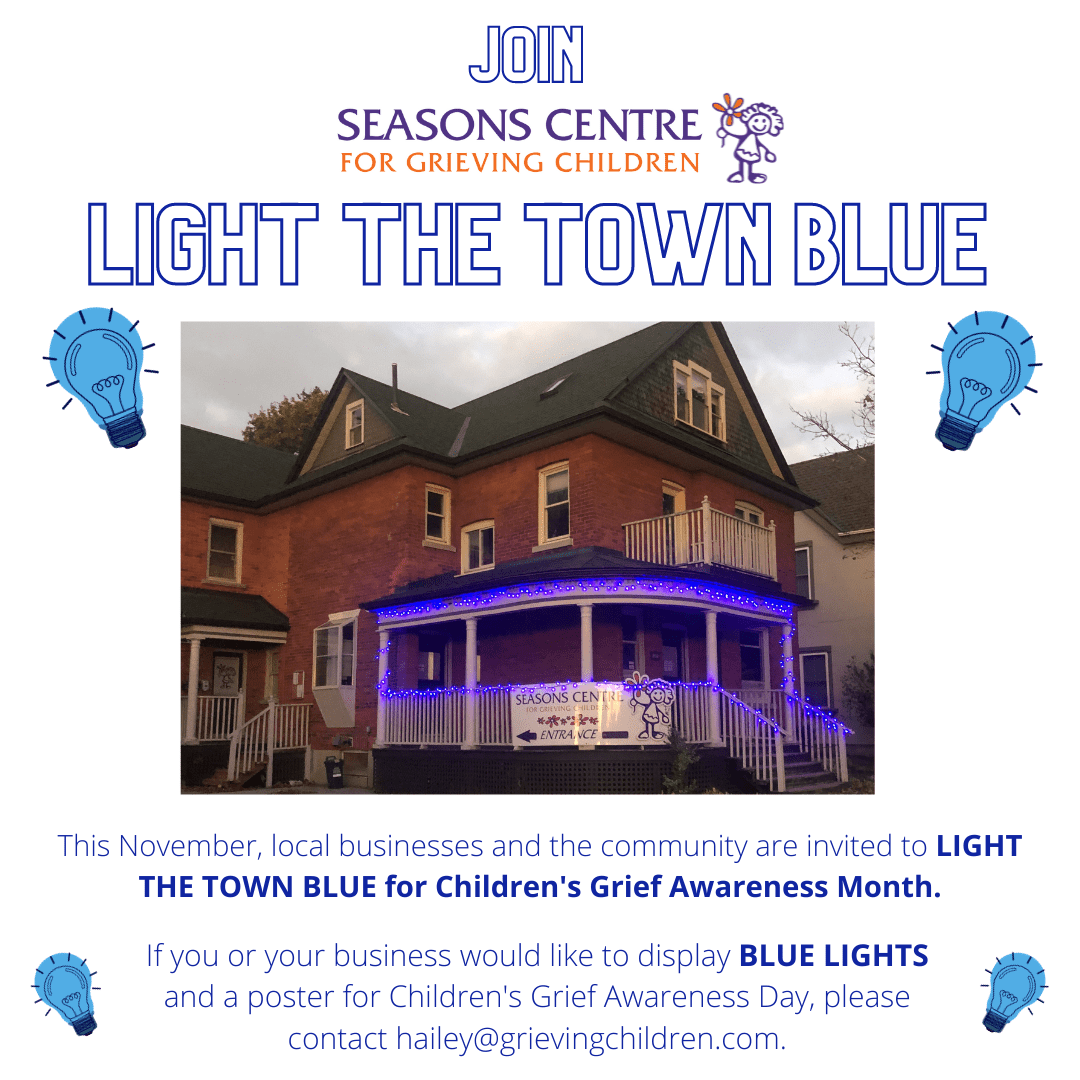 This event has ended
Start

November 1, 2023
10:00 am

End

November 30, 2023
10:00 am
Children's Grief Awareness Month takes place in November. This is a time to raise awareness about the needs of grieving children, teens, and their families.
Grieving children and youth can be the 'forgotten mourners', so it is important to let them know we are here for them. Seasons Centre is inviting you to join the Light the Town Blue movement, which is an initiative to show support for children who are grieving. Blue symbolizes children's grief, and lighting establishments with blue lights can show children who are grieving that we care about them.
To participate, hang up blue lights in your organization with this poster (click here to download poster).
Our mission is to ensure that no child grieves alone. The cost to support one child for a year of peer support sessions at Seasons Centre is $1600. Organizations that contribute financially by sponsoring one or more children, will receive a Light the Town Blue lawn sign, a cheque presentation, be included in our social media and e-newsletter feature story, a tour of the facility, and a charitable tax receipt.
This is an exciting opportunity to show your support for grieving children and youth while also receiving recognition for your contribution.
If you have any questions or would like to confirm your participation, please contact Hailey Pride at [email protected] or 705-721-KIDS ext. 301 by October 15th, 2023.